This week as it was to me
Hanging out with the new lady and eating a lot of cake at the moment. Pistachio macaroons are a yes. Also burning more petrol than usual, taking my car around Northumbria. German friends visited and we headed to Alnwick Castle, run by the Percy lineage from Harry Hotspur (yes that one) onwards.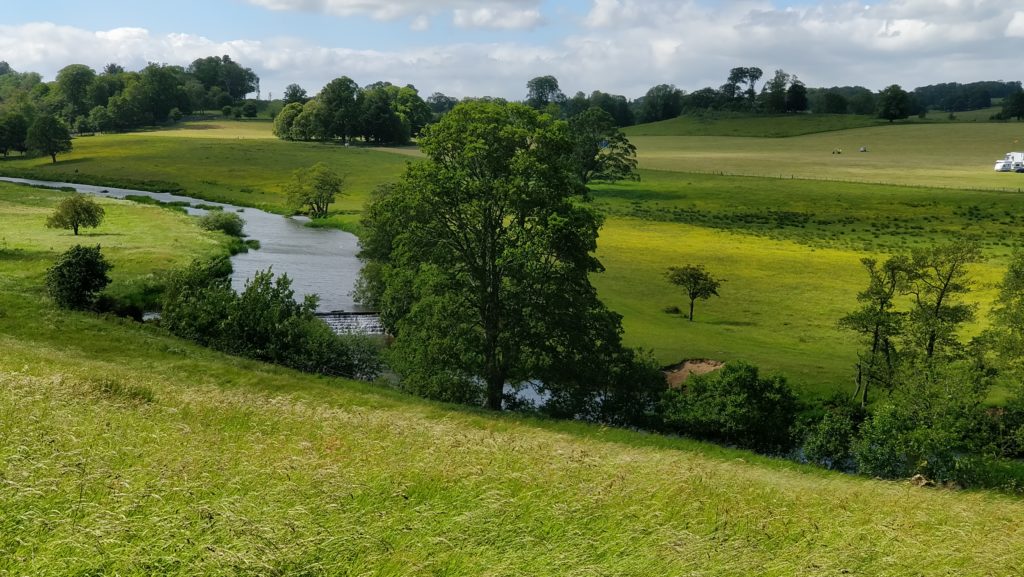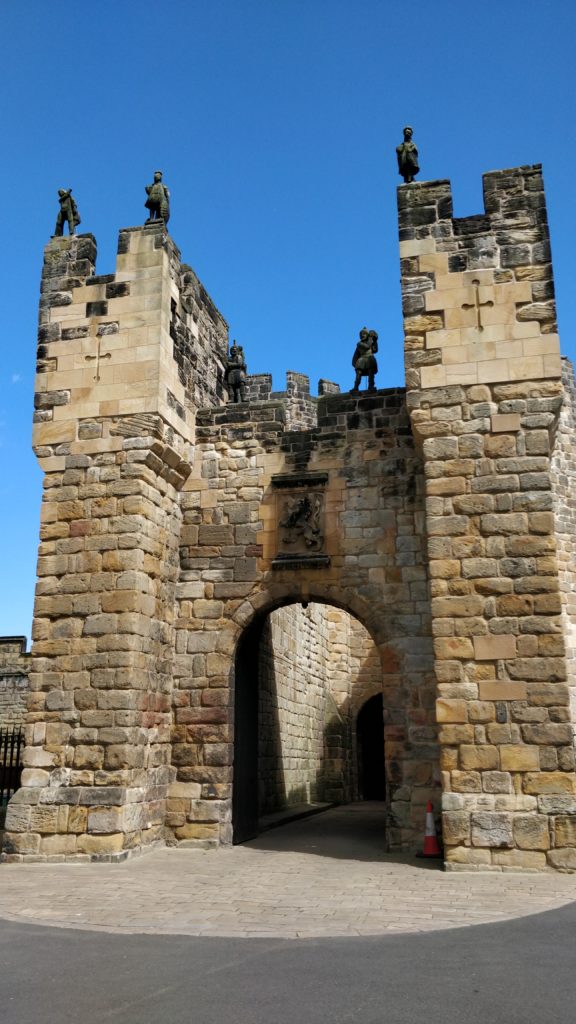 Now it's more known for Harry Potter, which is the reason Aylin so badly wanted to go. She told me I was probably a Griffendor – that's good, right? – and we watched broomstick lessons taught by an exuberant jobbing actor who reminded me a little of Ollie from Legz Akimbo.
Go inside, and be seriously impressed – the shack is still inhabited by the Percy family for part of the year and it's got serious pomp and luxury going on, together with some not-quite-right art (like a sculpture of a cloud of horses fighting). No photography allowed, sadly.
We also went to Brinkburn Priory which has great acoustics and is tucked away in the back end of nowhere. Cool creepy manor house too. Getting the most out of my English Heritage membership.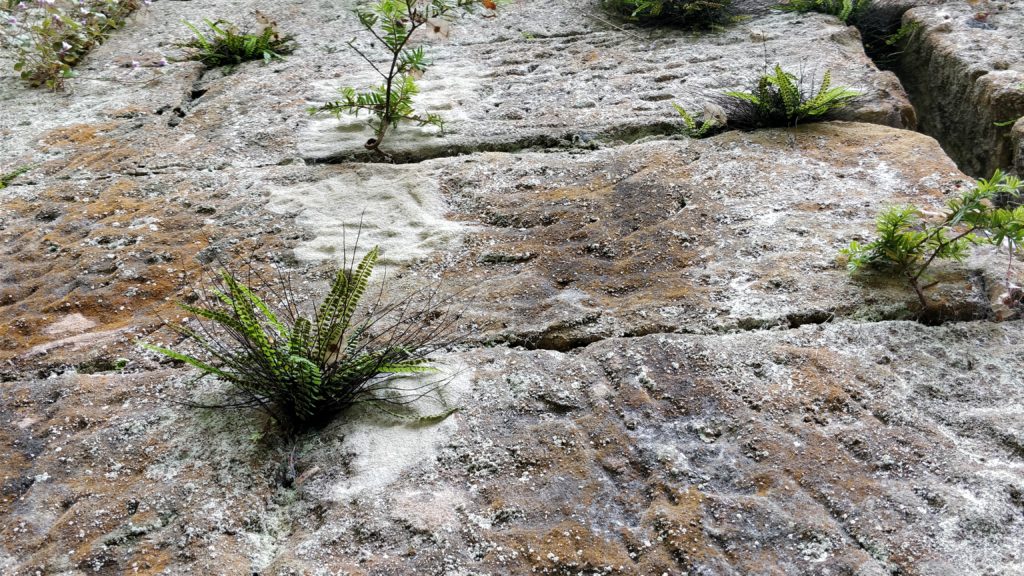 And on Saturday I went for my first church crawl – rocking around the west with the Shape Note Newcastle singers looking for unlocked country chapels to sing in. We even ended up drinking in a Pele tower.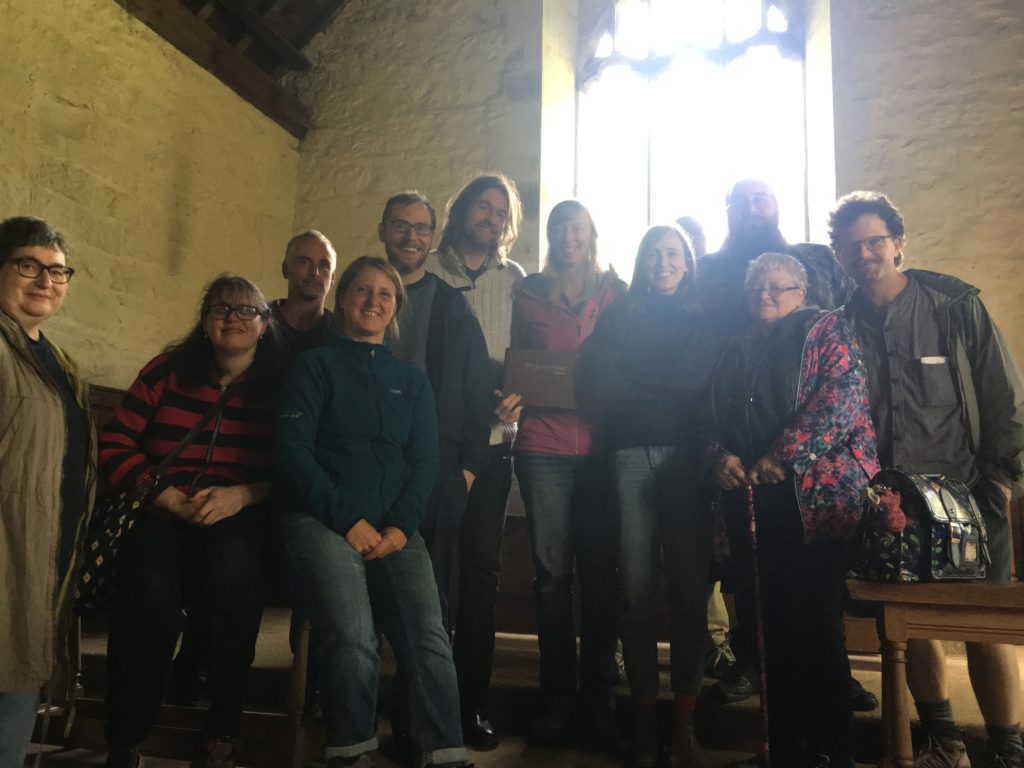 Building
I'm trying to write up accounts on a ton of psychology reviews at the moment, and the trickiest is this one on psi (parapsychology). Tricky partly because it's capacious, partly because it's contested, and partly because I can't shake the premonition (yup) of the hassle I'll get in the comments for posting about it even partly uncritically.
Art and improv
Went to a Flim Night in Newcastle, which was, synchronistically, based on the first Harry Potter film. A couple of my friends did some great bits and there was a hilarious and well-rendered Youtube consumer review of an invisibility cloak, worn by a creeping Slytherin looking for paternal approval as he got lost and sweaty in the non-breathable and obscuring fabric.
Also caught a play written by someone who has been part of a bunch of my improv classes, Dragon, about a soldier returning from Afghanistan with PTSD. It was intense and surprisingly lyrical in the text, and communicated an experience of a modern war that I had very little feel for.
And yesterday I saw Me Lost Me, my mate Jayne doing her spooky loop-pedal folk thang. I love it. Also cool on the bill was Howie Reeve, solo bass skipping between finger-picking and thrashing out to muted, keening vocals.
Recommendations
Matt Higgins is a wonderful improviser and human being and has a (modest) Kickstarter for funding a filming of his solo show.
I watched some funny things: Deadpool was surprisingly good and I am enjoying getting back into Brooklyn 99. Oh and I rediscovered Scarfolk Council.
Branches outward
I don't think it should be the job of self-declared socialists to reproduce the same deadening mental helplessness that people suffer at the hands of the healthcare industry, and the Republicans, and the shittiness of capitalism in all its murderous forms. But I guess not all socialists agree.
This is pertinent after watching someone I know on Twitter flame massively against the left and basically conclude they are no longer fit for purpose to actually get anything done on this crisis world.
Reading
Still Retrosuburbia. I've just got to a point where Holmgren is citing Engwicht, the activist/innovator who comes up with ways to transform car-dominated spaces, like street corners, by re-enchanting them into liveable and participative spaces, like some kind of witch of underloved spaces. Don't believe me? "Eng" means "cramped" in German. Still don't believe me? Check out his Wikipedia photo. (Also, when I say Holmgren lazily it sounds like Home gern, or home with pleasure, which seems legit.)